That's right. I live in a Blue State again. Ladies and gentlemen, President elect, Barack Obama: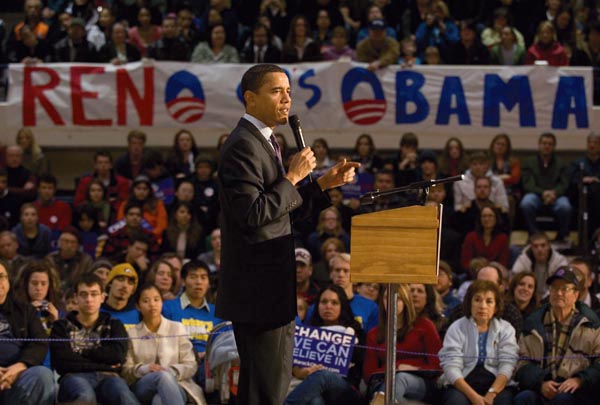 The final numbers in Washoe County: 55% Obama, 43% McCain.
More campaign posts to follow. I've been covering this election for what seems like nine years and it's gonna take some time to process all of this.