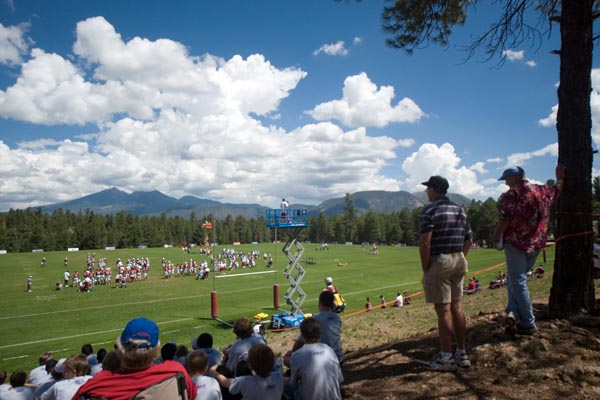 The big game is moments away and I'm firmly hitched to the Cardinals bandwagon. But don't call me a fair weather fan. I have Arizona connections: In 2006,
I was a Pulliam Fellow at The Arizona Republic.
Near the end of the internship—a
fter three blistering months in the Valley of the Sun—I was given a reprieve: the chance to cover Cardinals camp in Flagstaff. With the exception of covering Bron Bron and D-Wade in Vegas, Cardinals camp was my favorite assignment*.
I got to photograph Kurt Warner and his sexy beard stubble, Edge and his
grill
and former coach
Dennis Green
. In honor of the big game, here are some of my selects from that week: