Good morning...

We spent last night in New Orleans at the Royal Sonesta Hotel on Bourbon Street. I'm awake, but not ready for noise or light. I blame my new friend, "The Hurricane."

In a little bit, Garrett and I are going to Cafe Du Monde for beignets and coffee. I didn't shoot as many pictures as I planned last night (I can't imagine why?) but I promised Garrett's mom I would shoot plenty this morning. I'm gonna play with the Lensbaby and will post when we get back.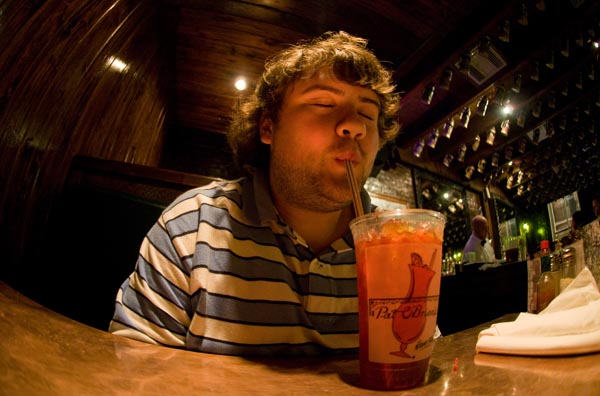 Garrett enjoying a Hurricane at Pat O'Briens.